Welcome to your Hearing Care Benefits Program.
The HearingLife Advantage program is made possible through HearingLife's partnerships with some of the most prestigious and well respected organizations throughout Canada. Our partnerships are fueled by a passion to provide quality hearing healthcare education, and this is the reason why our Partners view HearingLife as the BEST choice for their Members.
Who Are We?
HearingLife was founded on care in 1904 by a husband's dream of making a life-changing difference for his hearing-impaired wife. Over 100 years later, 'CARE' continues to be at the root of who we are as we provide life-changing experiences to Canadians affected by hearing conditions.
HearingLife is at the intersection of great hearing technology and professional hearing care. We are affiliated with Eriksholm Research Centre which consists of individuals dedicated to studying cognitive science and human behaviors. These individuals are PhD's and Doctors of Audiology residing all over the world.
Additionally, we invest in best practice programs for our staff enabling them to continually work towards the highest standards of care. This investment into our team enables us to provide a consistent experience in professional hearing care, customer service for our Partners and their Members across the country. HearingLife Advantage benefits may be accessed throughout the year at all our 400 plus locations across Canada.
The National Campaign for Better Hearing
Test your ears at 60 years.
HearingLife sponsors The National Campaign for Better Hearing and its simple, but lofty goal of providing a FREE hearing test to EVERY Canadian aged 60 and over. The reason is clear: research shows significant connections between hearing loss and other serious health problems like social withdrawal and isolation, depression, and mental fatigue. With nearly half of all Canadians over 60 suffering from hearing loss, this is a major issue, and it requires immediate action. Test Your Ears at 60 Years!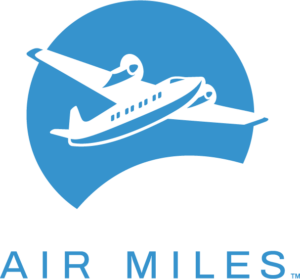 AIR MILES® Reward Miles
HearingLife is the exclusive hearing healthcare providers of AIR MILES® in Canada. Clients are entitled to get the following Reward Miles with their purchase:
| | | |
| --- | --- | --- |
| Technology Level | 1 Hearing Aid | 2 Hearing Aids |
| Basic | 200 Miles | 500 Miles |
| Advanced | 300 Miles | 1000 Miles |
| Premium | 500 Miles | 2000 Miles |

Not already an AIR MILES® Collector? Click here to sign-up.

Reward Miles value is non-transferable and depends on select models purchased. Please allow up to 45 days for the Reward Miles to appear in your Collector account. Some conditions may apply. Please see clinic for details. ®Trademark of AM Royalties Limited Partnership under license by LoyaltyOne, Co. and HearingLife Canada Ltd.